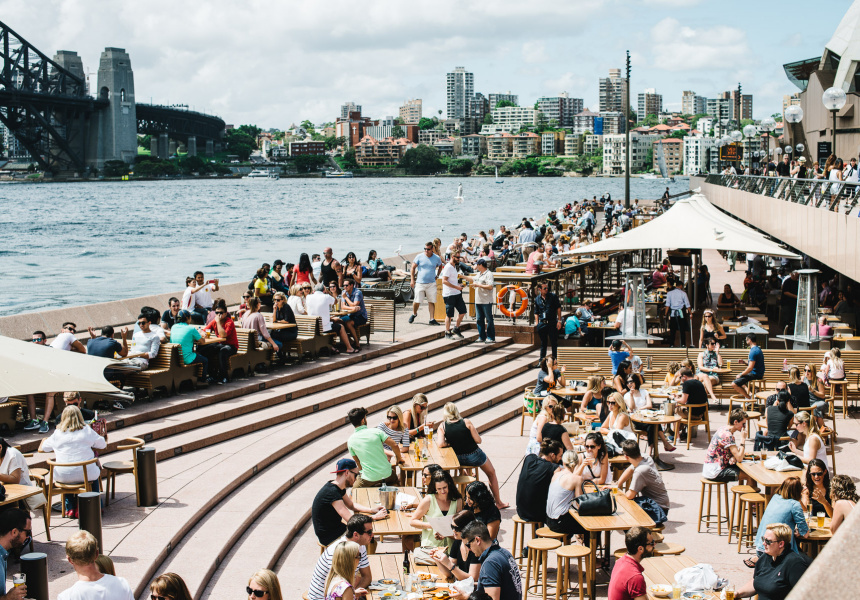 Bartenders from 13 of Sydney's best small bars take over the Opera Bar
Bartenders from 13 of Sydney's best small bars will shake, stir and pour drinks at the Opera Bar on April 9 and 10 for the Sydney Cocktail Festival. Each bartender will bring one of their bar's signature cocktails and create a unique one for the day. That equates to 26 cocktails to enjoy over two days (although we don't recommend trying them all).
"Small independent bars care so much about the quality of their product," said Evan Stroeve of Re–. Large format. "Supporting them, allowing them to thrive, enhances Sydney's overall consumer experience."
Each day will feature seven bars with their top bartenders on the tools, with The Roosevelt there on both days. On Saturday, PS40, The Lobo, Banco, Burrow Bar, Old Mate's Place and About Time will be behind the bar.
And on Sunday, two of Australia's best bars (according to the World's 50 Best Bars list), Maybe Sammy and Re–, will whip up cocktails alongside Door Knock, Double Deuce, Rosenbaum & Fuller and Hickson House.
What are you going to drink? Miami Vice by PS40 looks like a watermelon cooler crossed with a Pina Colada, while Bang Bang by Maybe Sammy channels the citrus flavors of summer vacation in Amalfi. Rosenbaum & Fuller will concoct the Zappo – Bombay Sapphire, cassis liqueur, grape soda, verjuice and lemon – and Re–'s contribution is the Mjango Unchained: Bacardi white rum, mango, myrtle and sumac syrup and lime. All drinks will be prepared with spirits by Bacardi-Martini Australia, which is co-hosting the event.
DJs and live music will complete the experience, while Bacardi will host drink tastings and masterclasses.
The Sydney Cocktail Festival will take place from noon on April 9 and 10 at the Opera Bar. Tickets are $49 and include admission and three cocktails.
operabar.com.au
This article has been updated to indicate that the event has been postponed due to rain. Anyone who has already purchased tickets can use them on the new dates, or get a refund.