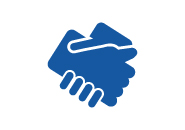 Job: Janitor/Dog Daycare Attendant
HOW IS IT WORKING HERE?
To say Texas Doghouse is a great place to work would be an understatement!
– Our award-winning team aims to get the job done with fun and positive vibes.

– Just as dogs aren't a number here, neither are our staff. We're a tight-knit bunch…more like family than colleagues, but don't worry, we think cliques are stupid and we're always happy to meet new people!

– Our managers are the best in the business and work alongside all staff to help get the job done.

– Only positive vibes around here!
OVERVIEW
Do you like dogs AND fixing things? Then we need you! We are looking for an experienced Janitor to help with the general upkeep of the building and to also fulfill the role of dog daycare attendant.
MAINTENANCE TASKS
– We need an experienced maintenance person to help with the general upkeep of the building

– Must be able to work in conditions that require sitting, standing, walking, bending, reaching, pulling, pushing and grabbing

– Great attention to detail, especially when it comes to documentation

– Ability to work a flexible schedule, including weekends

– Ability to take instructions well and apply them independently

– Ability to work in extreme temperatures, work outdoors, or distracting work environments such as noise/loud noise

– Ability to tolerate being in close contact with various bodily fluids and getting dirty frequently

– Must be comfortable with cats and dogs of all sizes and physically able to handle dogs of all sizes and lift up to 50 lbs.

– Good teamwork and willingness to help other departments if needed

– Cheerful, friendly and positive team attitude

– Reliable, punctual and trustworthy
PACK ASSISTANT TASKS
– Caring for dogs in a fast-paced environment; to feed, to supply water, to cleanse, to wash

– Supervision of dog play groups

– Customer service

– Must be available on weekends and statutory holidays (including spring break)

– LOTS of cleaning
ADVANTAGES
– Health, vision and dental insurance available to all staff after 90 days.

– Competitive hourly wage

– Weekly tips

– Weekly bonus for perfect attendance/punctuality

– Bring your dog to work for free

– Discounts on boarding

– Discounts on grooming

– DOGS!!! 😉
AND AFTER?
In order for us to consider your application, please apply online at www.TexasDoghouse.com/employment.
MAINTENANCE SKILLS REQUIRED
– Landscaping (mowing and fence maintenance)

– Plumbing (clogged drains and traces of leaks)

– Building remodeling (drywall repair, baseboard replacement/repair, paint touch-ups and some carpentry work)

– General maintenance (change of light bulbs and door handles)

– Can lift over 50 pounds

– Other assigned duties
PACK ASSISTANT SKILLS REQUIRED
– Must be able to safely lift 50 lbs.

– Exceptional customer service

– Great attention to detail

– Ability to multi-task and get the job done among distractions

– High school diploma or equivalent

– Must be at least 18 years old

– Team player

– Must love dogs!

Texas niche
8905 West Ln.
Magnolia, Texas 77354

Google map®| MapQuest Map®| Yahoo Map
®

Type(s) of employment: Trades/Manual Labor, Maintenance/Janitorial, Manufacturing/Operations, Veterinarian/Pets, Other
Industry(ies): Other, Construction/Engineering, Hotel/Resort, Agriculture/Forestry, Veterinarian/Pet

Type of employment: Employee – Full time

Work places : The Woods, Conroe / Lake Conroe, Tomball / Magnolia, Spring, Oak Ridge / Shenandoah